Benefits of fluted composite wood
Gives the effect of depth
Our 3D panels create texture and bring warmth to any materials with which they are paired. They also allow the monotony of long lines to be broken.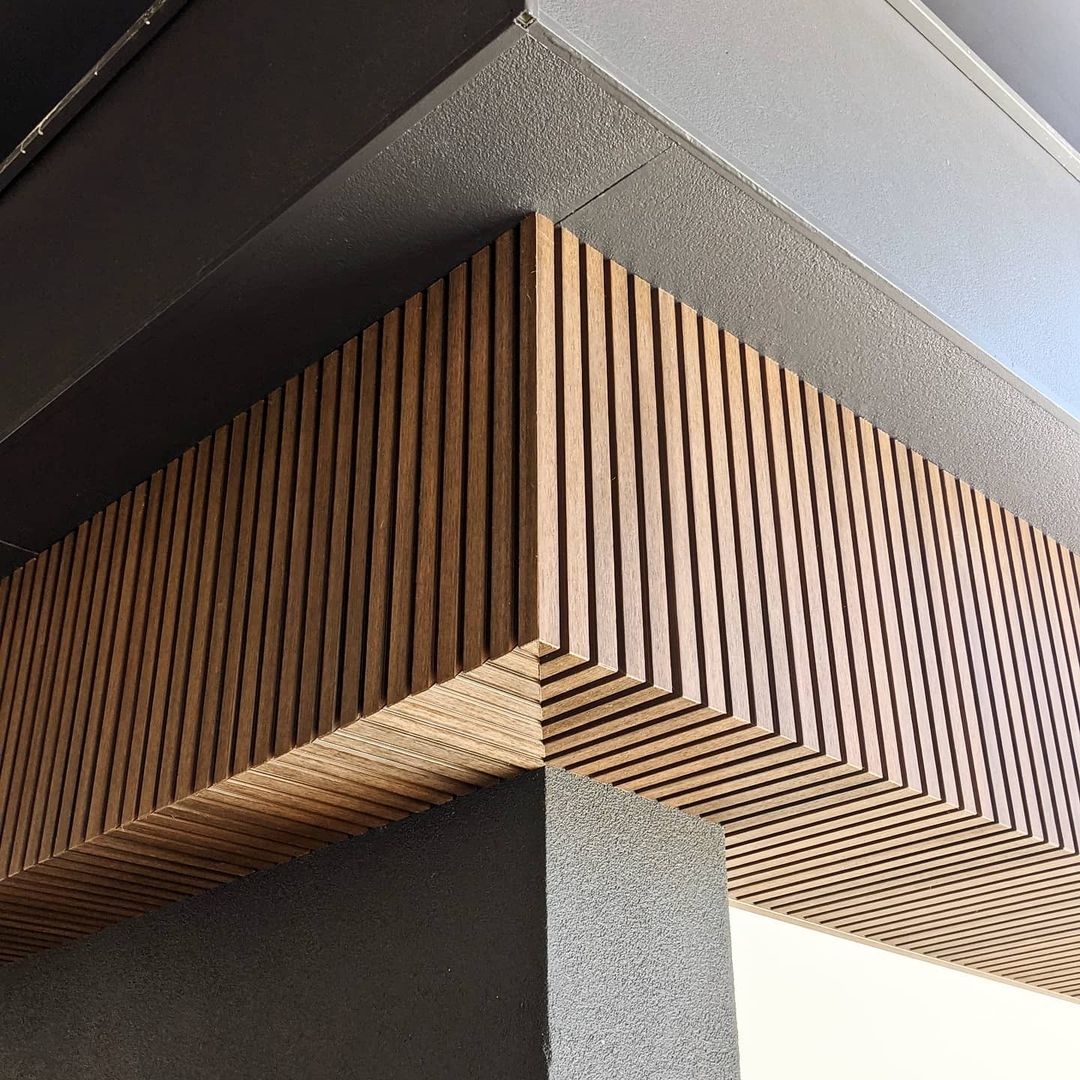 Has many uses
Our decorative panels can cover walls, soffits, ceilings, columns, kitchen islands, garage doors, mantel pieces, etc. Attach them vertically, horizontally, or on a diagonal.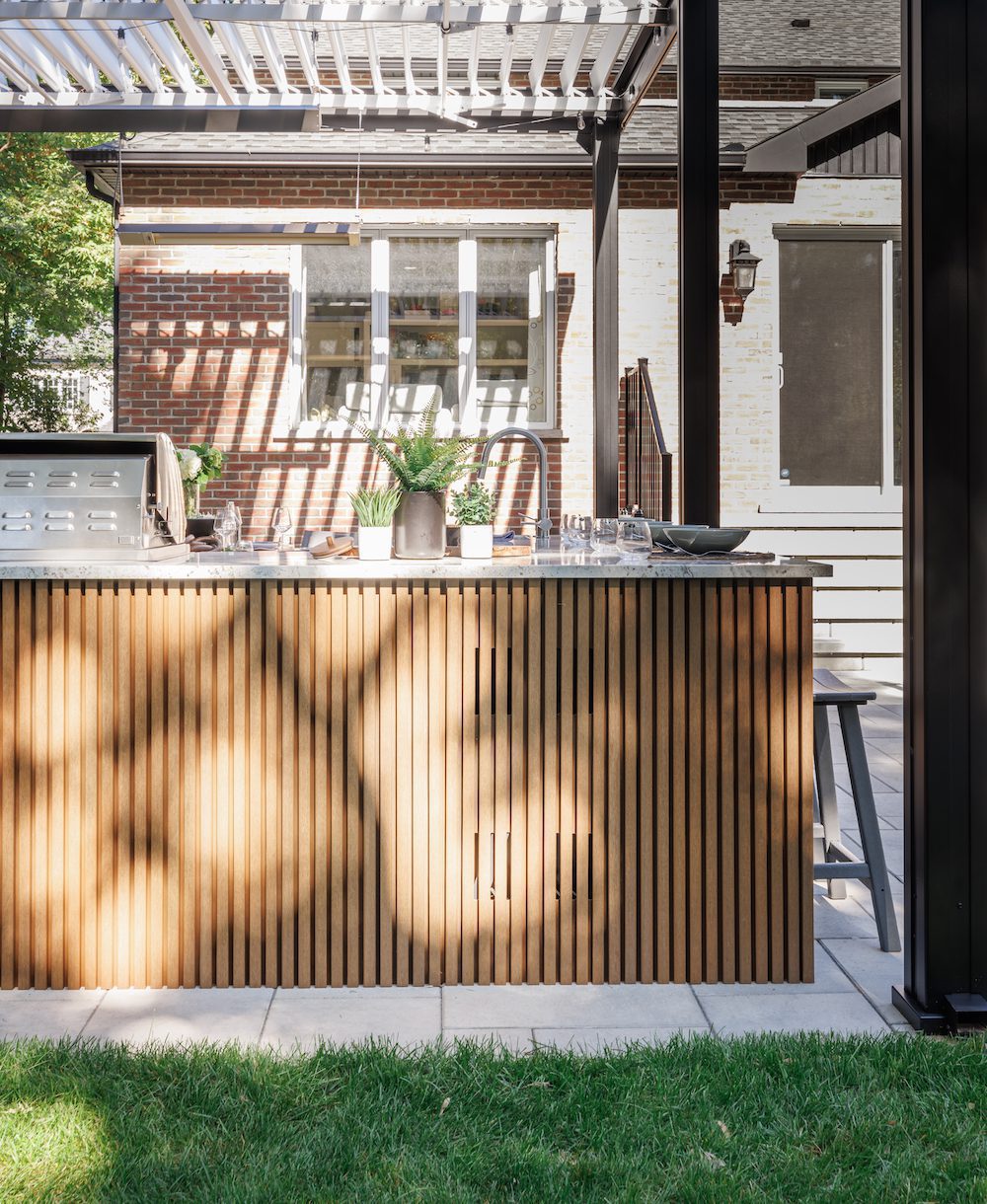 Safe inside houses and buildings
Use our decorative panels on exterior or interior construction, with no danger to your health. Detection of volatile organic compounds (VOC) and formaldehyde have been tested, and our products do not produce harmful air particles according to those two international standard tests.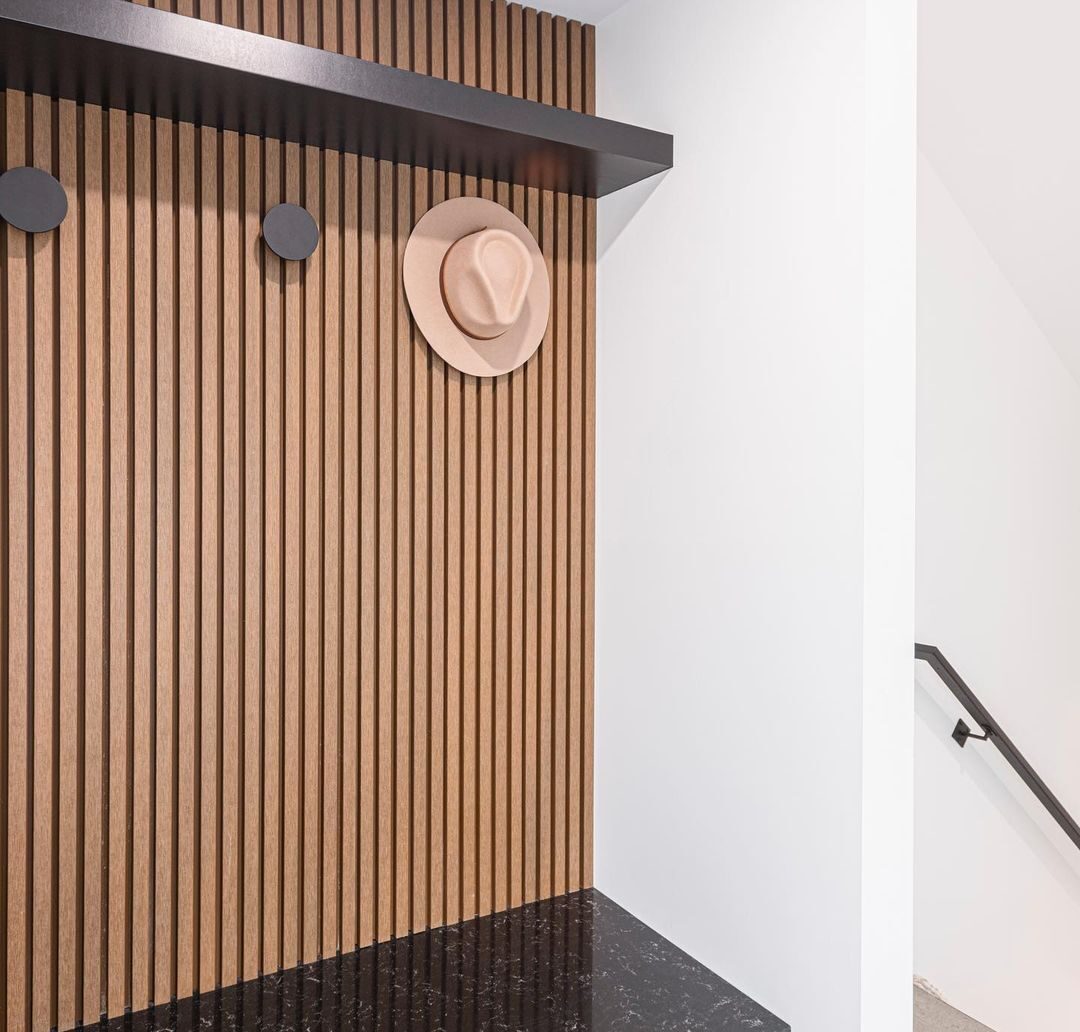 Ideal for Canada's wide temperature range
Our UltraShield technology helps take on the wide variations of the Canadian climate. Tests have shown that our products can even withstand the constant humidity and salt air of coastal British Columbia. Thanks to its robustness, composite wood needs to work less than ordinary wood and its fibres thus have less tendency to fall into disrepair.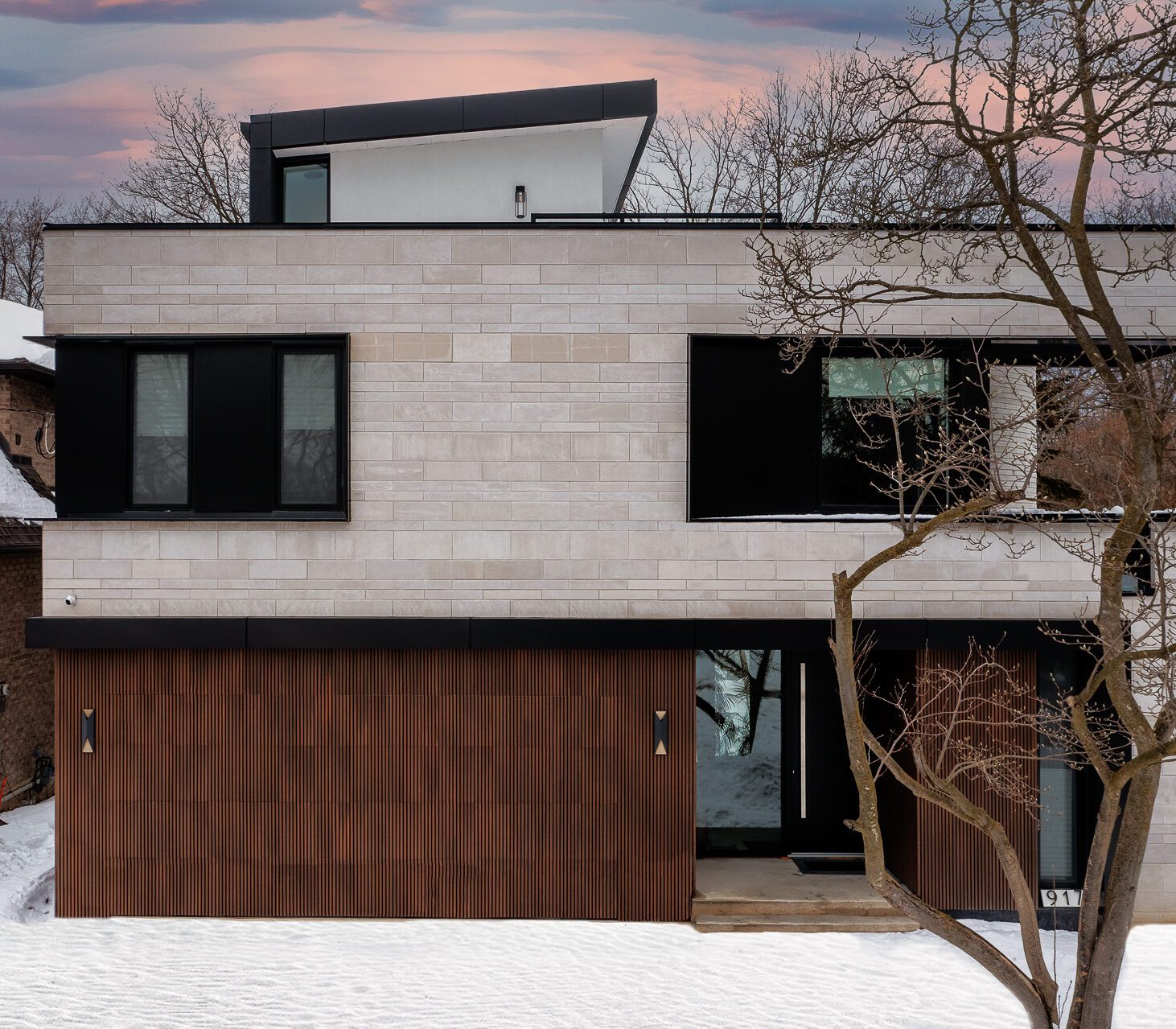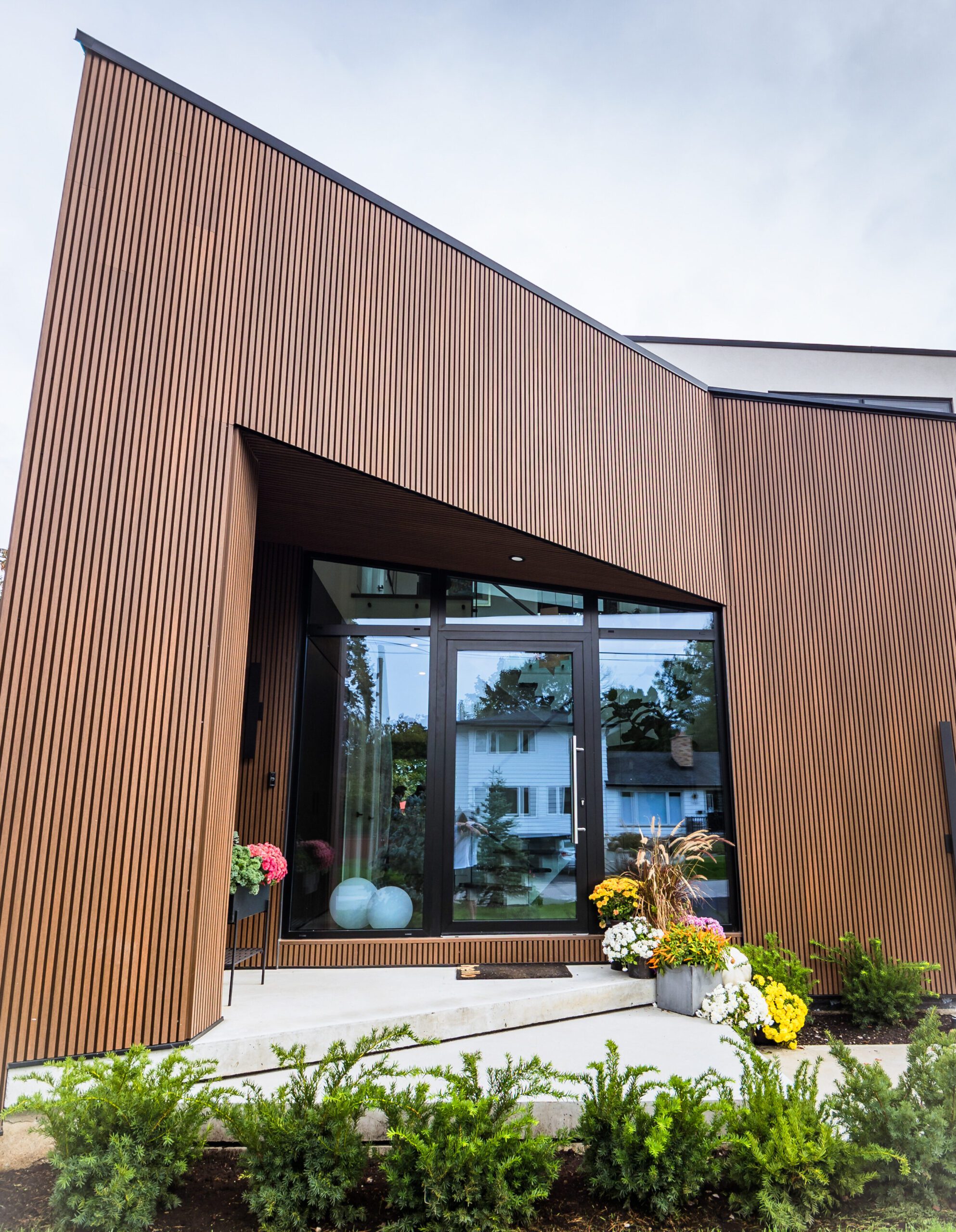 Norwegian Castellation Cladding
The thin strips of the Norwegian ultrachic profile are reminiscent of the "castellation" of parapets and indentations of elaborate fortifications. This type of cladding board is best at producing a contemporary modern look, and they give construction a mid-century modern look.
See this product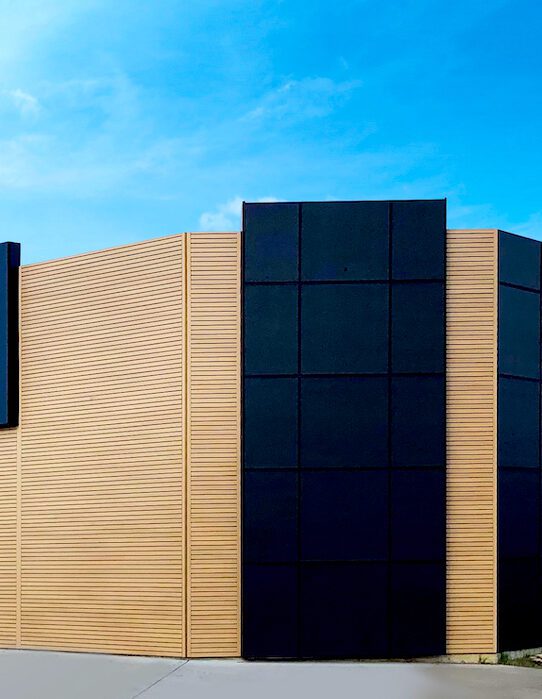 Belgian Castellation Cladding
The large rectangular strips of the Belgian profile are well suited to achieve a sleek modern look. This type of cladding board will do great at adding a touch of modernity outside a construction.
See this product
Frequently asked questions
Can composite siding be used as a soffit?
Yes. We recommend a central installation of 12". You don't need to install wall panelling on furring strips. You can use plywood to affix the panels to the ceiling or directly on the joists.
Is it possible to attach heavy objects, such as armoires, to composite siding?
You can attach cabinets or other heavy items over composite siding, yes. The goal is not to use the decorative composite panel to anchor in, but to go THROUGH the panels and secure in the joists or strips behind the panels. All panelling is primarily used for weatherproofing. Panelling is not a structural element.
Can you cut the panels, joints, and fascia boards made of composite wood?
Yes, no problem. You can even make fine, precise cuts using any tools that cuts wood.
What is the expansion-contraction margin to keep in mind?
Adequate spacing must be planned for in your installation. If you install your panels during cold weather, be sure to account for the natural expansion of the material by leaving some space. In warm weather, account for contraction, so assemble the panels close to each other. Refer to your installation guide to know the exact measurements to respect according to the product and the environment.
Didn't find the answer to your question? Go to our FAQ section or contact our customer service.