Ultrashield® Naturale composite decking
Composite Decking
From backyard and front decks to pool decks and patios, there are plenty of structures to put around any part of your home. When it comes to material for these home improvement projects, you have a lot of options. If you want something modern with a classic feel and plenty of advantages, turn to composite decking.
At NewTechWood Canada, we provide composite lumber products for a range of jobs around your home. If you're trying to choose a material for patios, decking or other home improvement projects, composite decking might be the right option for you.
For any home improvement project, you need the right materials. When you choose composite, you're going with the best decking material, but you still have a lot of options out there in that category. One choice stands apart from the rest: UltraShield® Naturale™, which is the best deck flooring in the industry.
What is composite decking?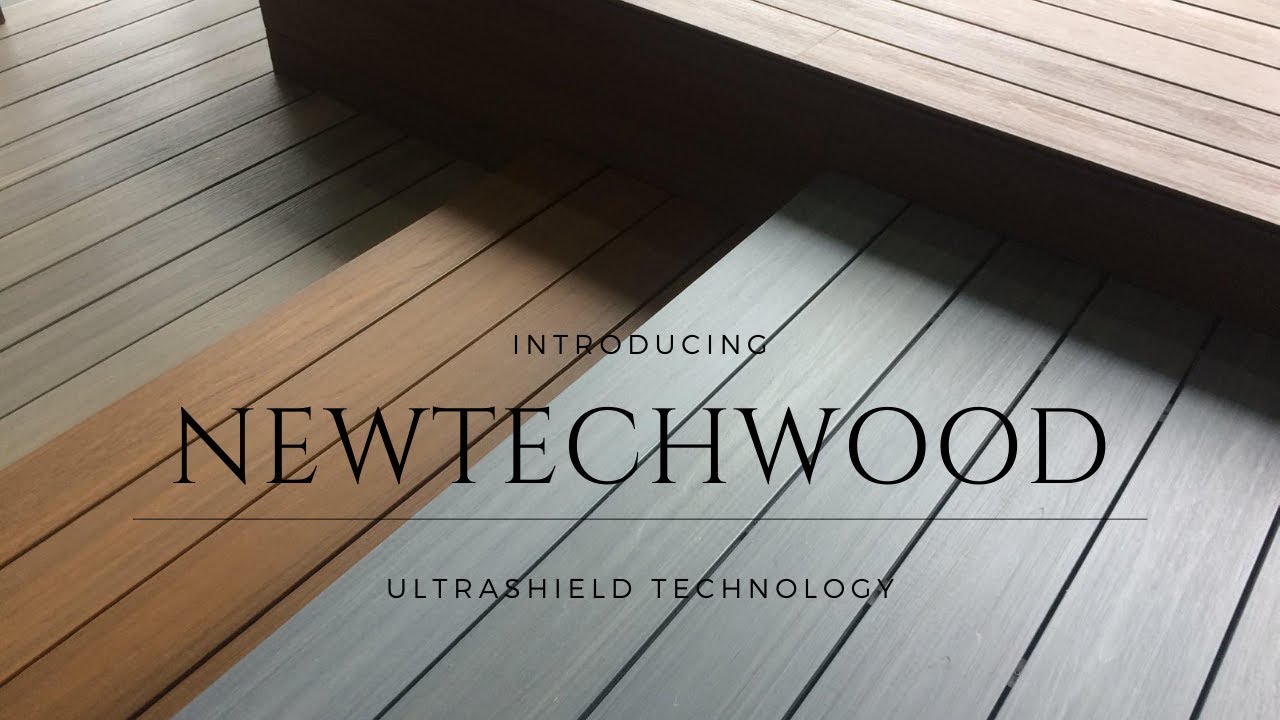 Its unique conception
UltraShield® composite decking board comes with two finishes to choose from: wood grain and brushed. They are perfect for both commercial and residential applications, with the flexibility to choose between common screws and hidden fasteners.
All of them are wrapped 360 degrees, including the grooves. The shield provides ULTRA PROTECTION against moisture, mold, fade, and mildew. The Core is made of wood fiber, PE polymer, and additives and the Shield is made of special engineering grade polymer and additives with extremely low water penetration.
e-Samples
Understand the texture of our products in a fully immersive online experience. Our offer of virtual samples will increase during the year, for now experience our standard colors in both finishes (wood grain & solid) in augmented reality.
Choose the right color
The most challenging part of composite decking is choosing a style and variety for your needs. UltraShield®'s line is your best option, but when selecting a color from the range and other design aspects, you should consider:
– Where it will go
– Who will use it
– What seasons it is for
– If it will be covered or in the shade
– What your style is
– How much you need
Think about the above to determine what style of deck suits your needs. Where it will go and if it will be covered, for example, help decide whether or not you should select a dark or light color. If your decking will be exposed to direct sunlight for most of the day, it's best to choose a lighter color so you can comfortably walk on the surface. If you'd like a darker hue for your home, build your deck in a shady spot or add an awning or other covering above the deck.
Businesses won't need to worry as much about dark versus light colors because of who will use the decking. Unless your structure is near a pool, odds are visitors won't be stepping onto the deck barefoot. You won't need a light color deck in the sun. Select something dark or whatever goes with your style or industry.
Brazilian Ipe
Peruvian Teak
Australian Red Cedar
Roman Antique
Hawaiian Charcoal
Composite Decking
NewTechWood offers a range of innovative composite products to enhance your outdoor living experience. Find deck ideas for the perfect backyard oasis.
Get inspiration