About this product
A castellation profile is reminiscent of the top of a castle wall having a series of rectangular alternating parapets and indentations. Castellation has once again become a popular architectural trend in both commercial projects and stylish contemporary residential designs.
On a facade it achieves the look of parallel castellated timber battens with a narrow shadowline, or rebate, between each one.
It provides the natural appearance of timber without the maintenance. It is an attractive alternative for creating a stylish external facade, screening or as a ceiling treatment.
The CO-EXTRUDED CAP protecting all sides of a cladding board are an impenetrable layer that withstands stains, colour fading, scratches, cupping, swelling, mould and mildew.
The COMPOSITE CORE is a mix of high-quality recycled materials including dense hardwood and softwood fibres. It provides our products with impressive strength and durability. Panels and boards are all 100% recyclable as well.
Resources
For professionals
Designed to be installed together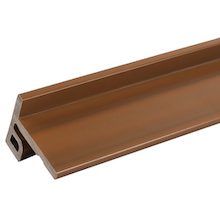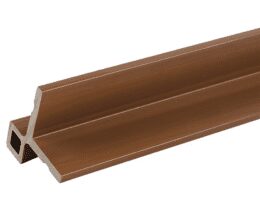 You might also like these