Introducing Ultrashield Naturale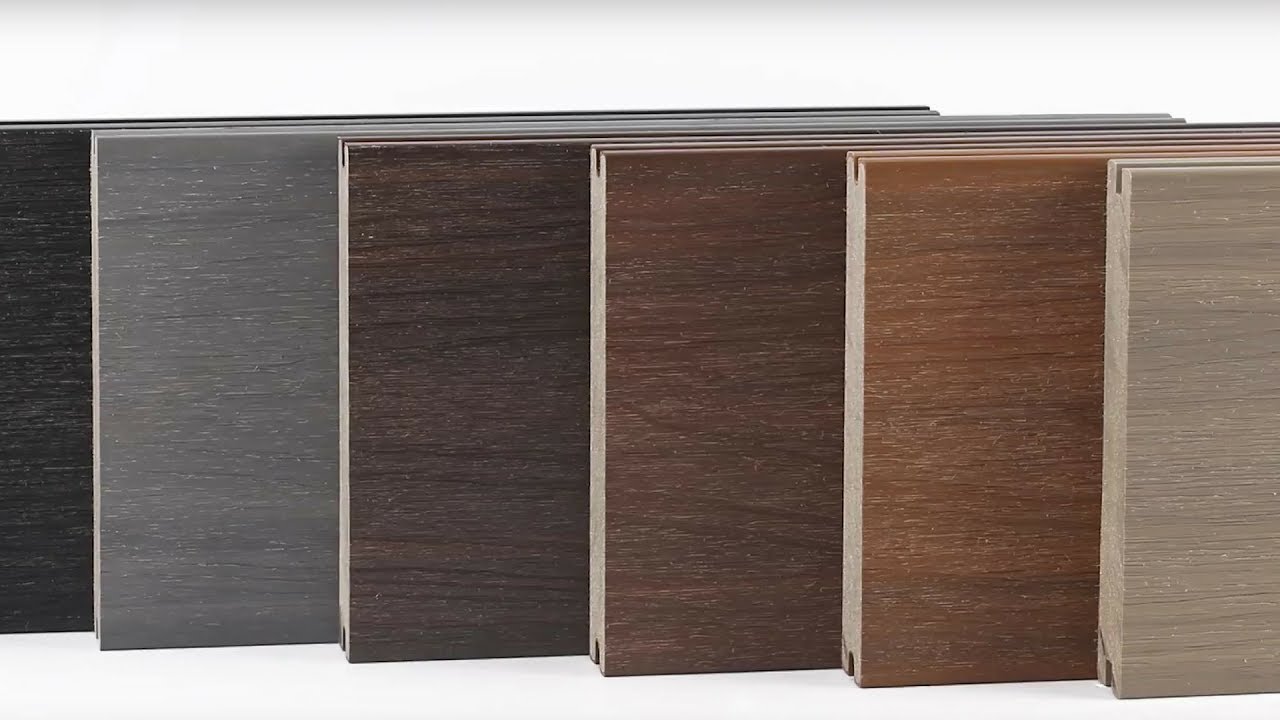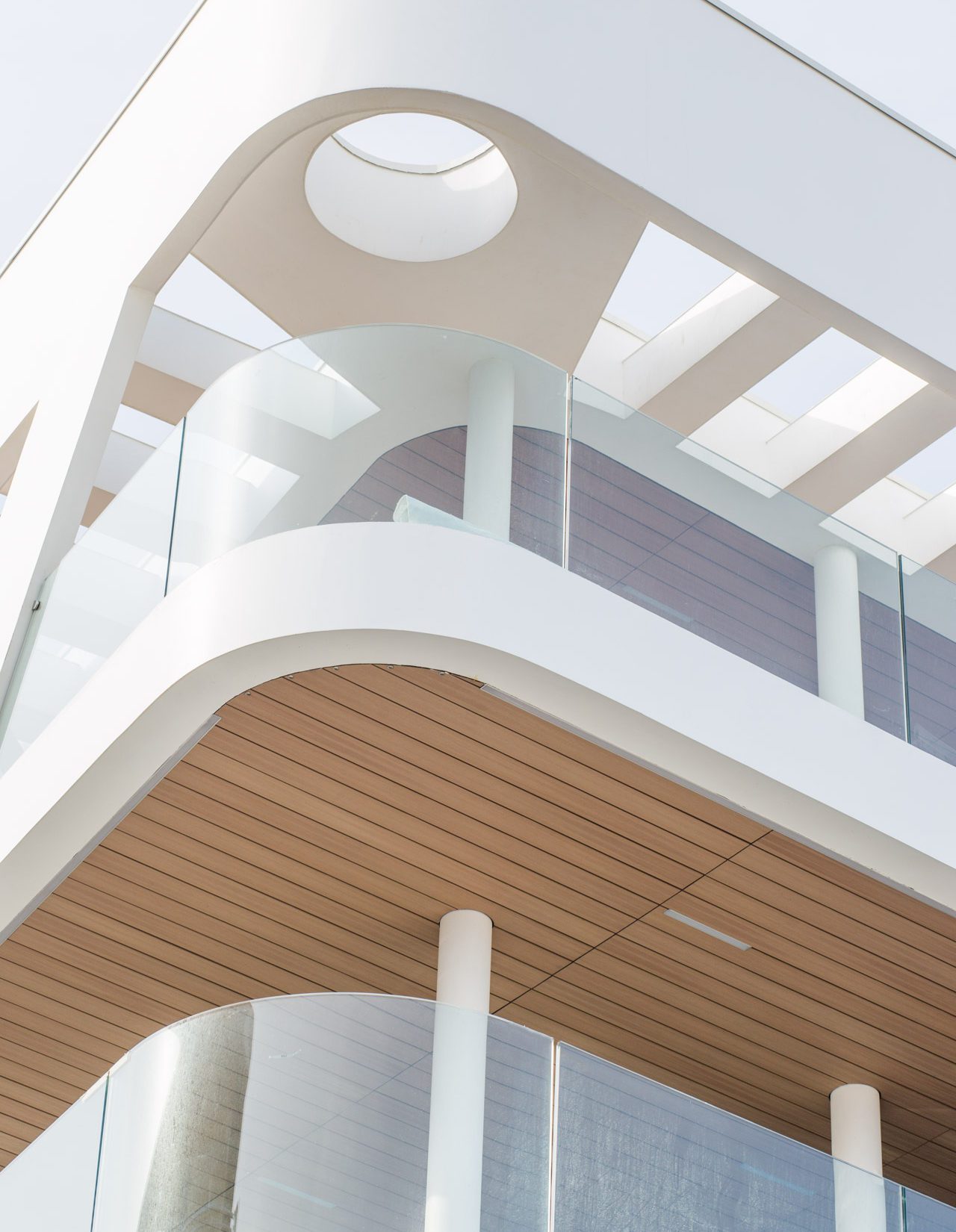 The benefits of NewTechWood
- The most natural looking composite material on the market
- Fully capped-around all four sides
- Long life with low maintenance
- Made from 95% recycled materials
- UV protection and no issue with extreme cold
- Sustainable sourcing
- Hidden clip system
- Backed by a 25 year limited warranty
Advanced Technology
Since its beginnings in 2004, we have been on the cutting edge in wood plastic composite (WPC) technology, to develop products that bring beauty and practicality to spaces worldwide. They have solved the problems experienced in the early days of development and come up with a product that is not only extremely hard wearing, but has a natural timber look.
The Shield is made of special engineering grade polymer and additives with extreme low water penetration. Using a co-extrusion process the shield is heat pressed onto the core creating an impermeable protective barrier against moisture, ultra-violet (UV), insects and bacteria.
Moreover, the extremely durable shield will give maximum protection with:
- Stains Resistance
- Fade Resistance
- No need to oil or paint
This system provides a more durable and longer lasting product, which will provide years of enjoyment with less maintenance over the life span of your deck, screening or wall cladding.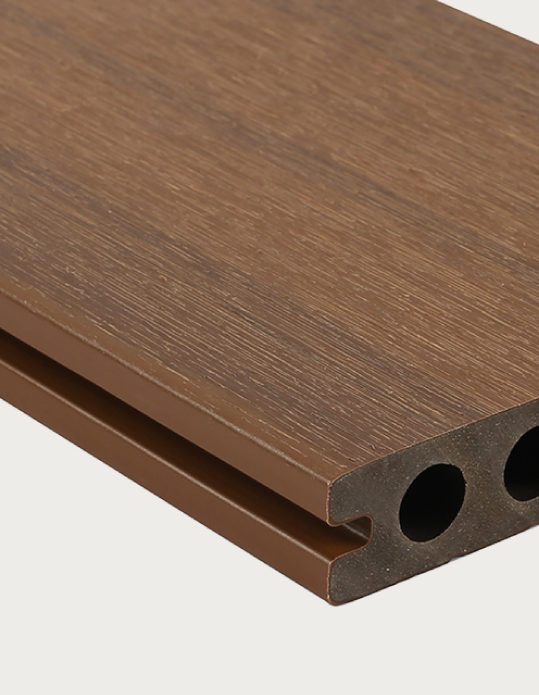 Fully Capped Around All Four Sides
Capping 360 degrees provides complete protection all around the board and even in the groove of the board.
This is the only way to complete protect the board from UV, water, insects, and any other mold/mildew from attacking the core. Strong and durable polymer shield capping the core 360 degrees. The Core is made of wood fiber, PE polymer, and additives. The Shield is made of special engineering grade polymer and additives with extremely low water penetration. The Shield maintains a pleasant look for years to come and needs no painting, sanding, or oiling of any kind.

Not all the composites are the same, see our advantage Vs. our competitors
Why NewTechWood?
Ultra low maintenance
When you purchase one of our products you will be amazed at how little time you will need to spend maintaining it. While many wood options require sanding, sealant and staining treatments on a yearly or bi-yearly basis, the most you'll ever have to do is to give it a good scrub with some cleaner and water to be sure mold doesn't grow. If any accidental spills occur, all you have to do is wipe the spill up as you would on a kitchen floor. Spills won't stain or sink in, and our composite decking is resistant even to red wine. Otherwise, you can rest easy knowing your deck will live on without weather damage.
Visit our technical library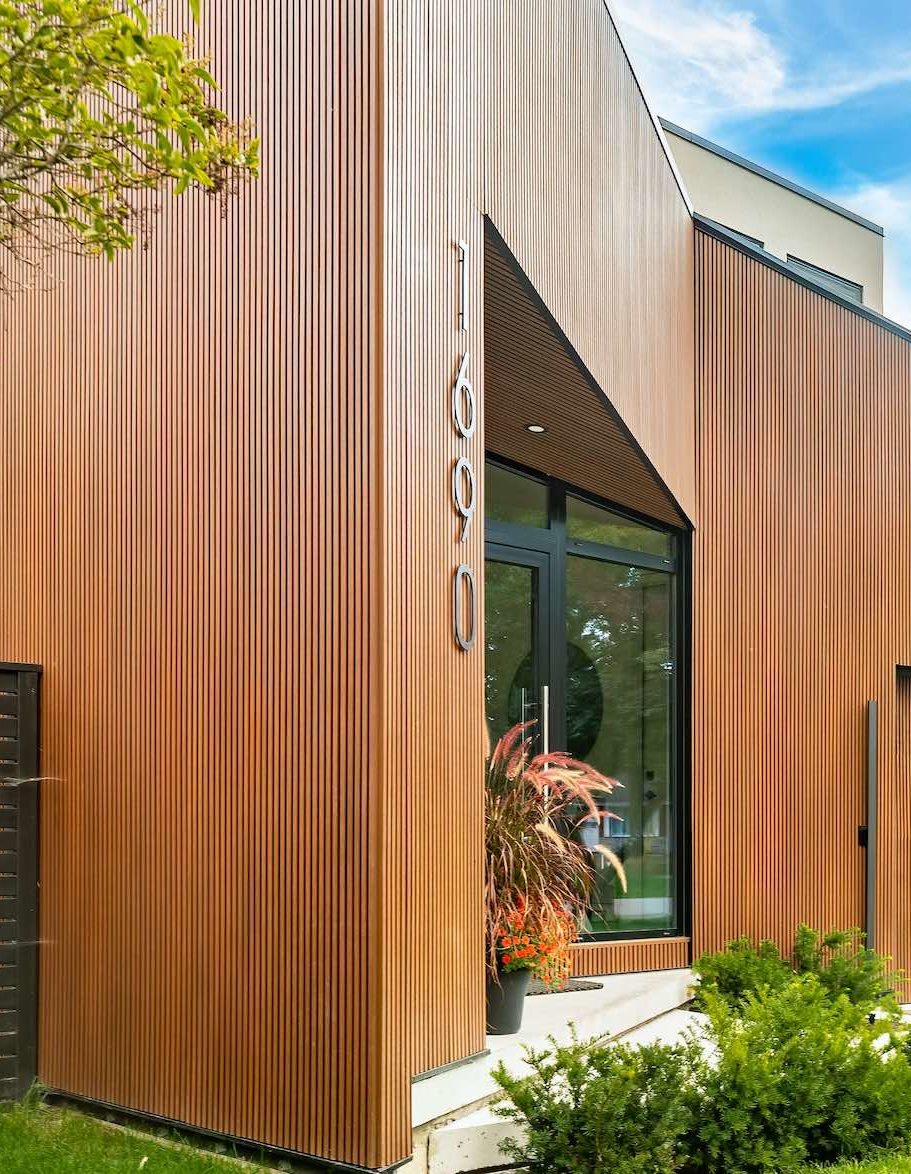 Visual Appeal
In its early days, composite lumber looked much more like plastic than wood. Now, with new technologies and better manufacturing processes, the material appears much more natural, including different color finishes similar to a variety of wood types and grain patterns that mimic real ones. Some manufacturers are also working on making the capped composite physically feel more like natural wood. As time passes, composites will only get closer to matching the beauty of real wood. With so many positives, it's easy to see why more and more people are choosing to build their new decks and facades out of recycled composite material. Between the quick installation time and little necessary maintenance, you'll be able to spend less time worrying and more time enjoying your favorite new spot for reading, sipping coffee or relaxing.
Browse our Products
What exactly is composite decking?
Synthetic decking products are an increasingly popular choice for outdoor projects. Whether you are seeking patio decking options, banister materials, railing materials or other outdoor decking options, you'll find it in composite. Although sometimes called fake decking or imitation decking, a more accurate name for composite decking is manufactured or engineered decking.
Composite decking products are human-made and consist of a mixture of recycled wood fiber and plastic. The products are manufactured to look like real wood. Engineered decking comes in a handful of varieties, all distinguishable by differences in their cap. The vast array of decking material options includes:
A- Non capped: Also known as first-generation, non capped composite decking has no cap or outer layer, so its core is left unprotected. These composite planks are known to crumble, fade, scratch and experience other damage.
B- Capped layer with wood powder: While this version is capped, its outer layer contains a mix of wood powder. The powder is exposed to the elements despite the product having a cap. Fake decking with wood powder in the capped layer is prone to the same problems as non capped varieties.
C- Capped halfway: Capped halfway composite decking features capping on the top half. While capped halfway decking has better resistance to stains, scratches and the sun, it has other problems. Half-capped exterior decking materials expose the lower half of the boards to humidity. As moisture enters the bottom and not the top, the boards will cup and twist, causing the top layer to crack. In extreme cases, the core will tear in half as a result.
D- Completely capped with routed groove: While this option is capped on the top and bottom, some manufacturers cut grooves without capping them. Moisture and other elements can then get inside the grooves, causing problems you'd see with the previous types of fake decking.
E- Capped 360 degrees: Manufacturers protect the top, bottom and grooves of this option. The 360 cap helps to protect the core from pests, moisture UV exposure. Be sure to use an end cap or seal the ends of this type of decking to protect it. With that precaution, you'll see that a 360-degree cap is the highest quality decking board.
NewTechWood offers decking material with 360-degree capping. We know you want your backyard patio composite materials to last, which is why we go the extra mile and fully cap our composite planks. Our NewTechWood UltraShield® consists of two high-quality parts:
Composite core: We carefully select dense, recycled hardwood and softwood fibers for our imitation decking. The high-quality materials give our decking more durability and strength. The materials we use in the core are also recyclable.
Co-extruded cap: We use a 360-degree cap over the composite core, giving four sides of our boards the ultimate protection. During manufacturing, we extrude the shield and core under a high-temperature mold. With this process, we don't use any harmful chemicals or adhesives to bind the cap to the core. As a result, your plastic-composite decking is better for the environment than other options.
NewTechWood Canada creates a robust composite decking material that is sure to look great on your next home improvement project. Don't just take our word for it, though. NewTechWood customers love the look and feel, among other factors, of our UltraShield® deck composite materials.
How to know if composite decking work for you?
If the advantages of composite materials haven't convinced you yet, you need to consider if engineered lumber is right for you. There are plenty of building materials out there, but you'll want to choose composite lumber if you want to:
Save time: Thanks to simple installation and simpler maintenance requirements, composite decking will save you time. Follow the manufacturer's instructions for a straightforward installation. All you need to clean your deck are conventional household cleaning products.
Save money: When you choose composite decking, you won't have to make frequent replacements or repairs, as you would with other materials. It's also more cost-effective to maintain composite decking since you won't need to use special cleaners or sealers.
Create an easily maintainable space: Whether you plan on using your deck every chance you get, or you need a bit of extra outdoor space, composite decking is for you. Traditional outdoor spaces are challenging to keep pristine, but composite materials make it easy to have a lovely deck or patio.
Get a natural look: Wood decking does provide a natural look, but you can get the same — if not better — look with composite. Composite lumber has a natural color and texture that mimics wood, meaning you won't have to compromise on style.